The AWD1200L series chassis dynamometer is a quality designed AWD Chassis Dynamometer that includes all the essential analytic and tuning tools required for vehicle fault diagnosis, general engine tuning, and performance enhancement applications, at an affordable price!
Fully designed and manufactured in Australia, the AWD1200L Series Chassis Dyno system will enable you to increase your workshop's production, attract more customers, generate additional income for your workshop, and substantially add to your bottom line!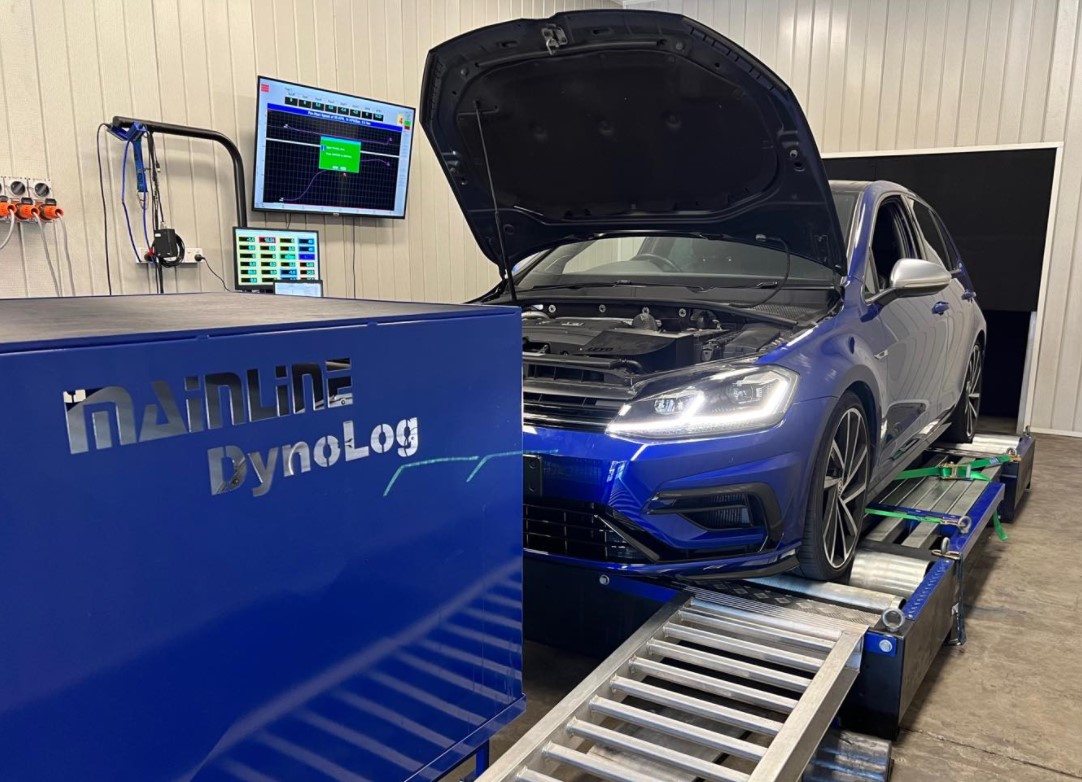 Etuners Sydney (Above Ground)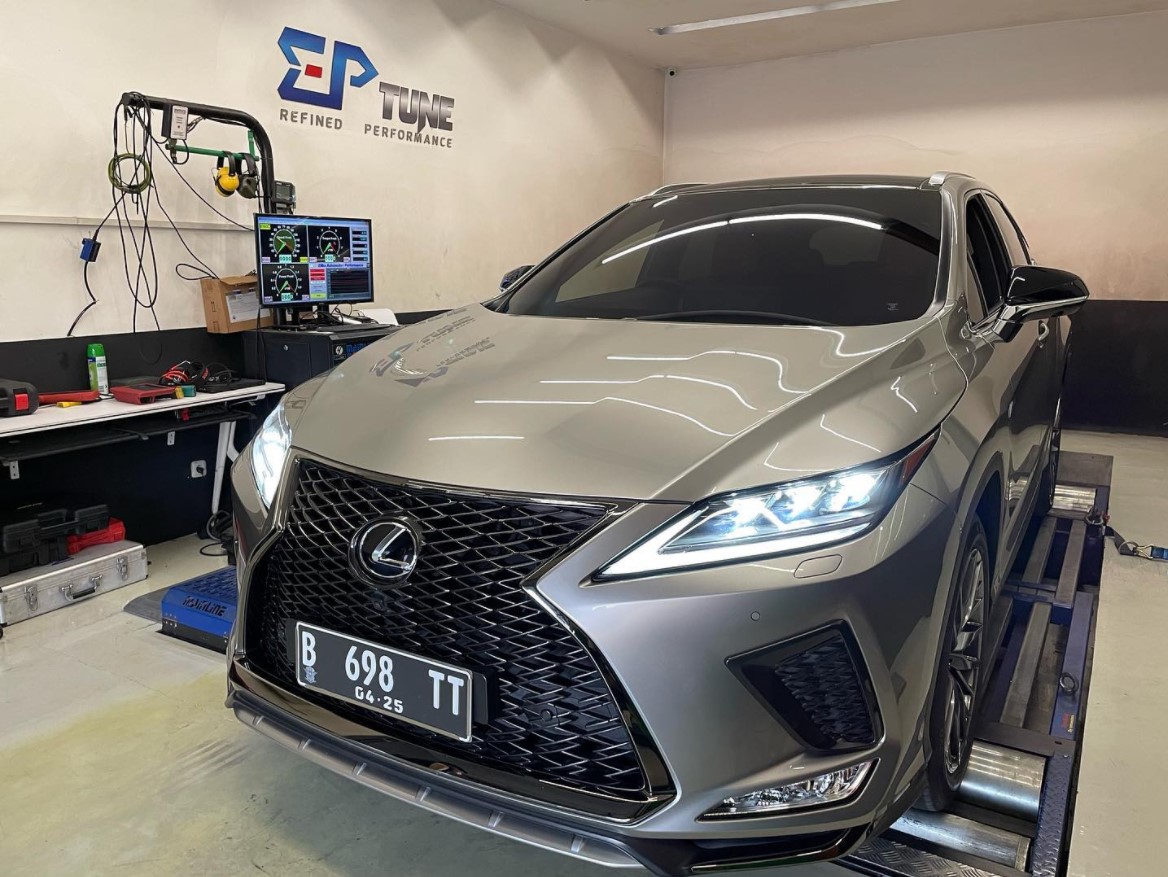 Elika Automotive Performance (In Ground)
The AWD1200L dyno is not limited when it comes to upgrade capabilities. Vehicle and dyno data measurement technology is constantly evolving, and it is crucial to be able to upgrade, and expand your dyno's capabilities, otherwise it will quickly become obsolete.
The AWD1200L series can be upgraded with a multitude of available hardware and software options, as found on our premium range dyno models, which provides a strong upgrade path to add further capabilities to your existing dyno system and increase the value of your business asset.
Standard Key Features
---
Above ground or in floor pit installation
Low profile high quality AWD chassis bed and finger frame assemblies.
Motorised finger frame assembly for vehicle wheelbase adjustment
Precision "rose mounted" S Beam type Load Cell (100% Repeatable Results)
Can be separated and used as a 2WD dyno at remote locations (Public dyno shows etc).
Quality high capacity Frenelsa power absorbers (Retarders)
Up to 250 kph / 155 mph test speeds
1200Hp – 895kw Power / 1250ftlbs -1700Nm Torque Rated (2WD)
2400hp / 1790kw Power / 2500ftlbs - 3400Nm Torque Rated (AWD)
2400hp / 1790kw (Combined Maximum AWD power rating)
2500ftlbs / 3400Nm (Combined Maximum AWD torque rating)
Vehicle Restraints + Heavy Duty Rubber Wheel Chocks standard (Enhanced traction and safety)
20 vehicle anchor points / 4 repositionable anchor eye bolts
Workstation storage cabinet with Boom Arm (Standard Inclusion)
7 BAR MAP / Boost Module / Sensor
Engine Tacho ( Derived) From Roller Speed / Rpm
Combined Engine RPM Module (Includes Inductive & Voltage Probes, Tacho Trim, Driveline Slip Detection)
Automatic weather station included standard (Live & continuous vehicle power correction)
Industry leading AWD dyno controller (Precise, accurate, super responsive, repeatable & safe control)
Wireless keyboard dyno controller (Operate all dyno functions from driver's seat)
Computer control system, 24" LCD colour monitor, and Windows 10 (64 Bit) OS standard
Mainline DynoLog L series AWD Dyno software for Windows 10™
Steady state and dynamic power acceleration / ramp tests
Dynamic graph "LIVE" to screen (Plots up to 3 channels simultaneously)
Graph over graph comparison tests (Power / Torque graph over road speed or engine RPM)
Dedicated detailed graph data analysis screen (High Resolution Plotting - Fine or Thick Graph Lines)
Live Power and Torque Split % measurement and logging (Centre differential diagnostics)
Dedicated detailed graph data analysis screen (Advanced test result evaluation)
Multiple digital data displays (Operator definable digital displays for all channels)
4 Channel Live Data Chart Recorder (Power, Torque, Motive Force + Other Data Channels)
Records ALL channels during ramp test (Recall and review ALL dyno channels test data)
Channel alarms (Operator definable warnings for each dyno data channel)
Wide band AFR meter (Multiple fuel types) + Target Air: Fuel ratio & correction calculator graph
Selectable Air: Fuel Ratio – Fuel: Air Ratio - Lambda – Lambda Equivalency Ratio
Lambda Copy Channels (Display Lambda and Air: Fuel Ratio simultaneously)
Twin Boost Sensors (Pressure Drop Testing & Analysis)
Target Boost & correction calculator graph
Dedicated Pressure Drop Channel (Digital Display & Graph Trace)
Copy Boost Channels – Display Kpa Absolute and PSI Gauge pressure simultaneously!
Test Data Management System (Log, display, graph, save, recall, edit, and reprint saved test results)
Screenshot Capture (Saves screenshots as an image file) Print report as PDF
Customised reports - insert business logo, or other images on print reports and much more!
Fully expandable – Many available options and more than 400+ supported external devices
Vehicle Applications
---
All Wheel Drive
4 Wheel Drive
Rear Wheel Drive
Front Wheel Drive
Light Commercial
Hybrids
EV's
Motorcycles
Workshop Applications
General tuning, maintenance & servicing
Vehicle performance assessments
Vehicle performance enhancement
Alternative fuelled vehicles
Live aftermarket ECU tuning
ECU flash tuning
Vehicle driveline fault analysis
Torque transmission & analysis
Speedometer check / test
Simulate road load conditions
Business Benefits
---
Increase workshop productivity and profits
Save time simulating speed related faults
Increase your professional image
Improve your staff's competence skills, and increase their job satisfaction
Increase customer satisfaction with more professional diagnostic and tuning facilities
Diagnose hard to find problems found during normal road testing
Test at higher than legal speed limits (< 250 kph) in the safety of your own workshop
Reduce the risk of on road accidents, or loss of driver's licence
Increase customer base by attracting more new customers
Prove your tuning results, or component manufacturer's claims
Promote your business products and services during dyno days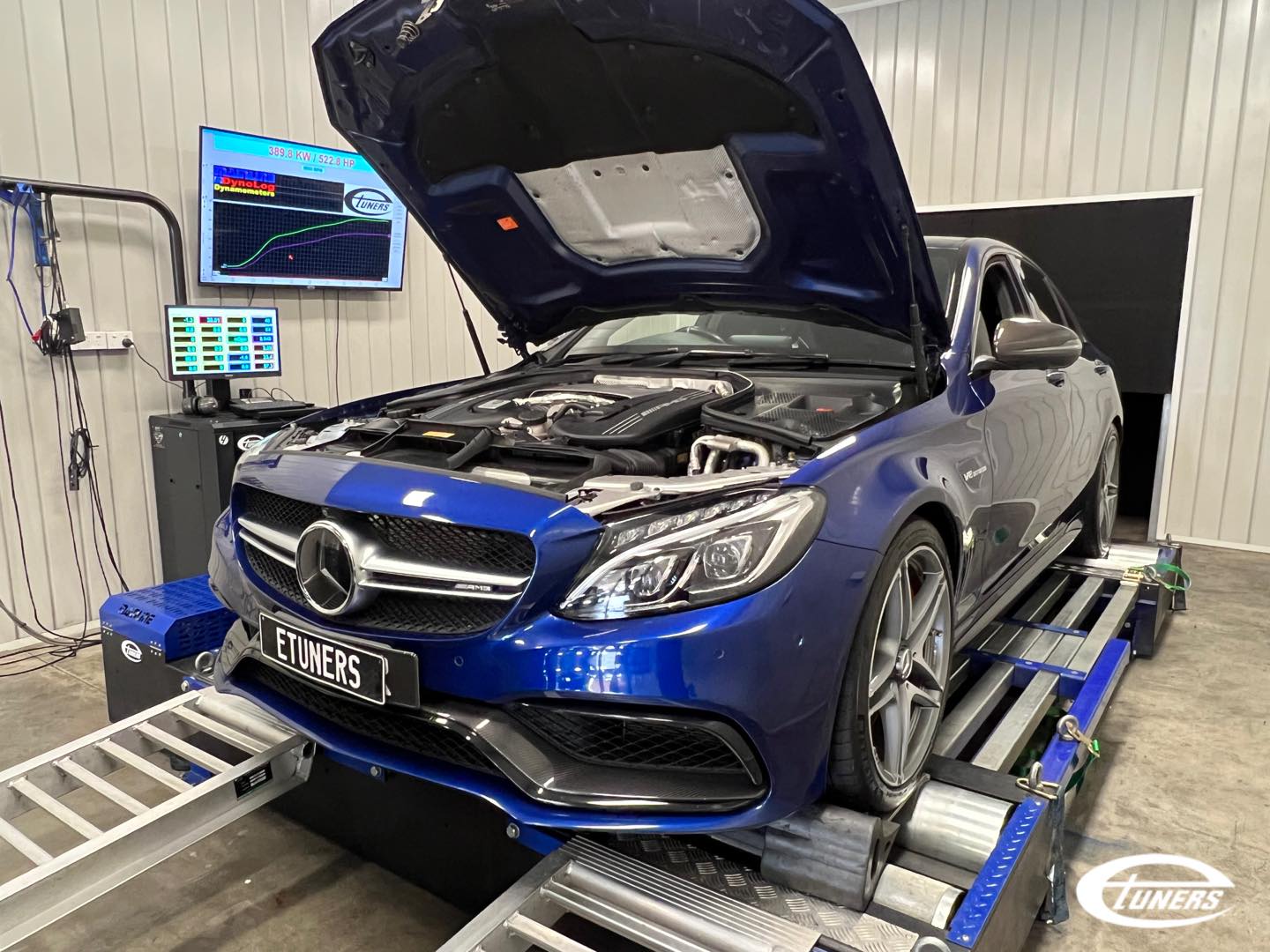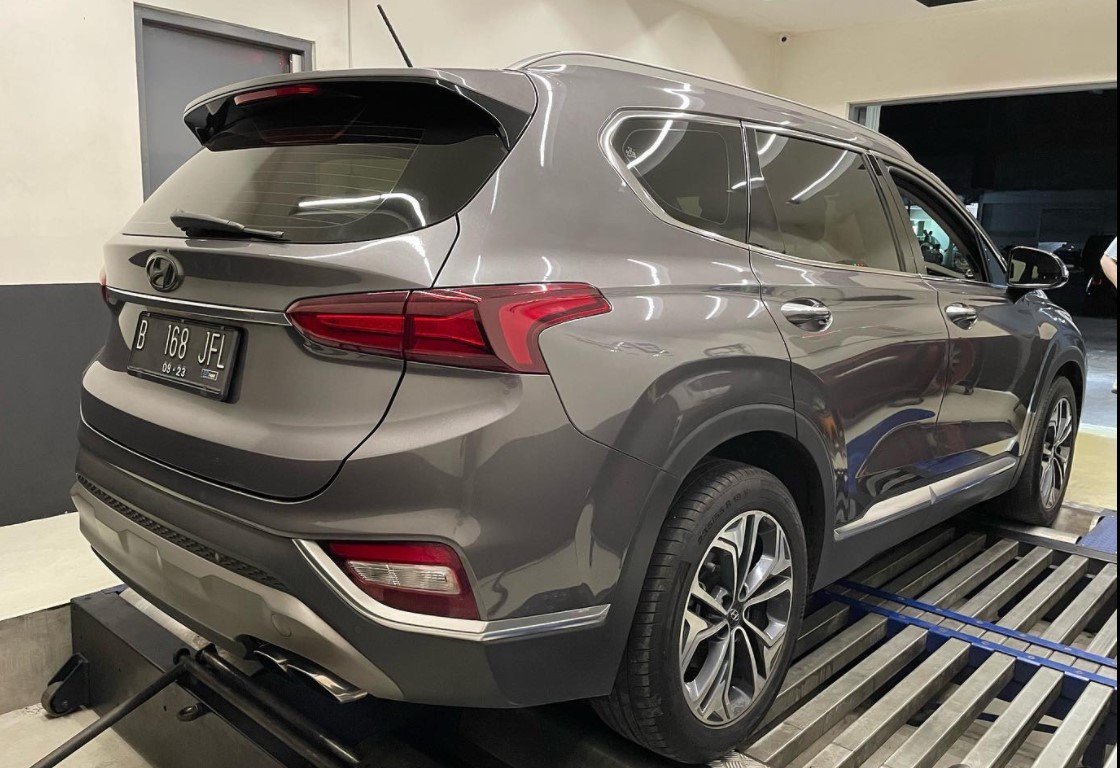 Expandability
---
Keep your options open….!
The AWD1200L series chassis dynamometer is expandable with a multitude of further hardware & software options, and more than 400+ supported third party devices. Many other Dyno manufacturers are offering systems in the similar price range as the AWD1200L but offer extraordinarily little regarding a future proof upgradeability, or further product development, which may eventually render their product obsolete.
Mainline DynoLog has pioneered development of advanced dynamometer technology and our product research and development is extremely active in improving current products and developing new hardware and software technology to ensure our products remain current with modern vehicle technology. We offer many options and accessories that are not even available from other Dyno manufactures.
The AWD1200L series chassis dynamometer is fully upgradeable. This system may be upgraded to include any of the following optional devices, sensor inputs or software components:
Additional AFR Meters (Up to 8 x Lambda inputs currently available)
Advanced Target Fuel / Boost correction analysis
Engine RPM inputs (Secondary or primary ignition / crank reference source)
Tacho Trim – control via logged engine RPM increments (Ideal for steady state engine mapping)
Engine Speed RPM vs KPH Ratio (Ideal for driveline torque loss evaluation)
Additional MAP/ Boost Sensor Inputs (Up to 6x MAP / Boost inputs)
Oil temperature (K Type Dipstick Thermocouple)
Engine Air inlet temperature (Used for tuning baseline reference – not for power correction)
Exhaust Gas or other temperature measurements (Up to16 x EGT inputs currently available)
Injector / Component duty cycle module (Duty %, Hz, Pulse Width, Max PW remaining)
0 to 30V Analogue inputs (User definable – MATHS expressions – Derived CRD Fuel Pressure etc)
Common Rail Diesel derived fuel pressure measuring
Fuel and/or Oil Pressure Modules
Fuel pressure, twin channel fuel flow, fuel temperature, and fuel ethanol content module
Bluetooth OBD - II Data Logging ISO, SAE & CAN Protocols
EFILive Flashscan V2 data logging
Interfaced Digital Multimeters
Interfaced optical tacho (Supercharger belt/ pulley RPM slippage, tail shaft RPM / loss etc)
Interfaced Sound Pressure Meter (dB)
Interfaced Vibration meter
Automatic vehicle cooling fan control (Auto or Remote Manual Controlled)
Automatic dyno cell fan/s control (Auto or Remote Manual Controlled)
Automatic AFR heater control
MATHS channels (< 200 user definable channels currently available)
Dedicated Torque optimisation functions – (torque over ignition timing, MBT, AFR, EGT camshaft timing, injector timing, throttle % or user definable parameters) - (Premium Dyno Program Upgrade Required)
Exhaust gas analyser interface (30 + gas analyser models currently supported)
Diesel Opacity or particulates measurement
Emission testing module & drive cycle simulation (IM240, DT80, ECE83, FTP & Custom drive cycle)
ECU Data Logging (MoTeC, Haltech, Autronic, Adaptronic, Vipec, EMS, Link etc…175 + ECU devices supported)
Hondata, Megasquirt, Racepak & MSD Power Grid integration.
Pressure Delta Tests (dedicated pressure drop testing, intercooler loss, exhaust backpressure tests etc)
Multiple channel data takers and much more!
Engine RPM Data Logging Module
---
This is possibly the most important addition to any Mainline Dyno and the data it can obtain is often underestimated. This hardware module utilises two different type of pickup probes (Voltage Probe or Inductive Clamp) to provide accurate direct engine speed measurements (RPM) from either a voltage probe or an inductive type probe.
The "Voltage Probe" is a wire clip / piercing type clip (3 to 500VDC) that can be connected to various engine trigger sources for engine speed measurement such as:
Primary Coil Terminal (Coil Negative)
Coil trigger wire (COP Ignition)
Injector Trigger Wire
Cam Angle Sensor
Crank Angle Sensor
Tacho Connector
ECU (Injector, Coil Trigger, CAS, CKS, Tacho)
The "Inductive Clamp" as the name suggests, is clamped over a wire and measures the magnetic "pulses". This probe can be connected to various engine trigger sources for engine speed measurement as follows:
Spark Plug Wires
Primary Coil Wires (Positive or Negative Polarity)
Coil Trigger or Power Supply
Injector Trigger Wire
Common Rail Diesel Injectors (Solenoid Type – Power or Trigger Wires)
Trigger sources will often have different firing frequencies, so the dynamometer software program provides "Tacho Pickup Pulses per Engine RPM to adjust and calibrate for various sources.
The operator can also select Custom Pulses / Rev"" for any unusual frequency sources, or for solenoid type common rail diesel injectors.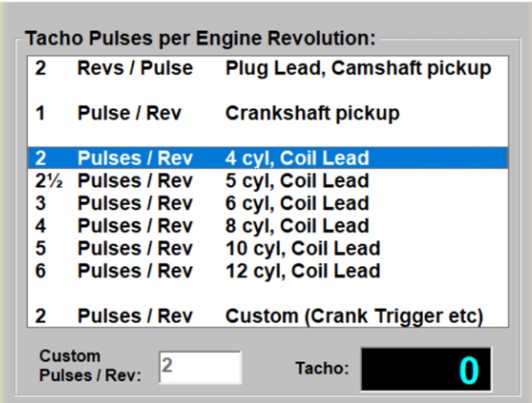 RPM Control Mode – Tacho Trim
---
The AWD1200L Series optional Engine Tachometer / RPM Data Logging Module allows the operator to manually set the desired Engine RPM point as required, and the vehicle will be held at that RPM regardless of throttle position.
The operator may control RPM set points in increments of 50, 100, 150, 200, 250 and 500 RPM steps. The Tacho Trim function makes the mapping of aftermarket programmable Engine Management Systems a breeze.

Just dial up your desired RPM and the dyno will do the rest. The operator can specify the tacho input source (Hardware Tacho, OBD-II, or ECU) and configure the system to allow for manual or automatic transmissions and specify the tacho speed steps and sensitivity. No more continually varying the Dyno Demand/ Road Speed as you progress through the various tuning MAP sites.
Just select your desired RPM and the dyno will do the rest!

Engine Speed RPM Vs Roller Speed RPM Ratio
---
Logging engine RPM data over vehicle road speed can also be an invaluable tool for diagnosis driveline problems, clutch slip, torque converter problems, and other torque transmission issues. Essentially the engine speed (RPM) data should appear as a "linear" plotted trace. This would indicate the driveline is functioning correctly whereas a non-linear plot or a sudden flare in the trace line would indicate loss of torque transmission.
Our latest dyno software version has a new channel that graphs "Engine RPM to Vehicle Speed Ratio" which looks at the overall picture and can very quickly identify any loss in torque transmission from the flywheel through to the dyno rollers. The ratio should be generally constant, so as the engine RPM increases, the vehicle's wheels (or axle speed on our ProHub systems) should also increase proportionally.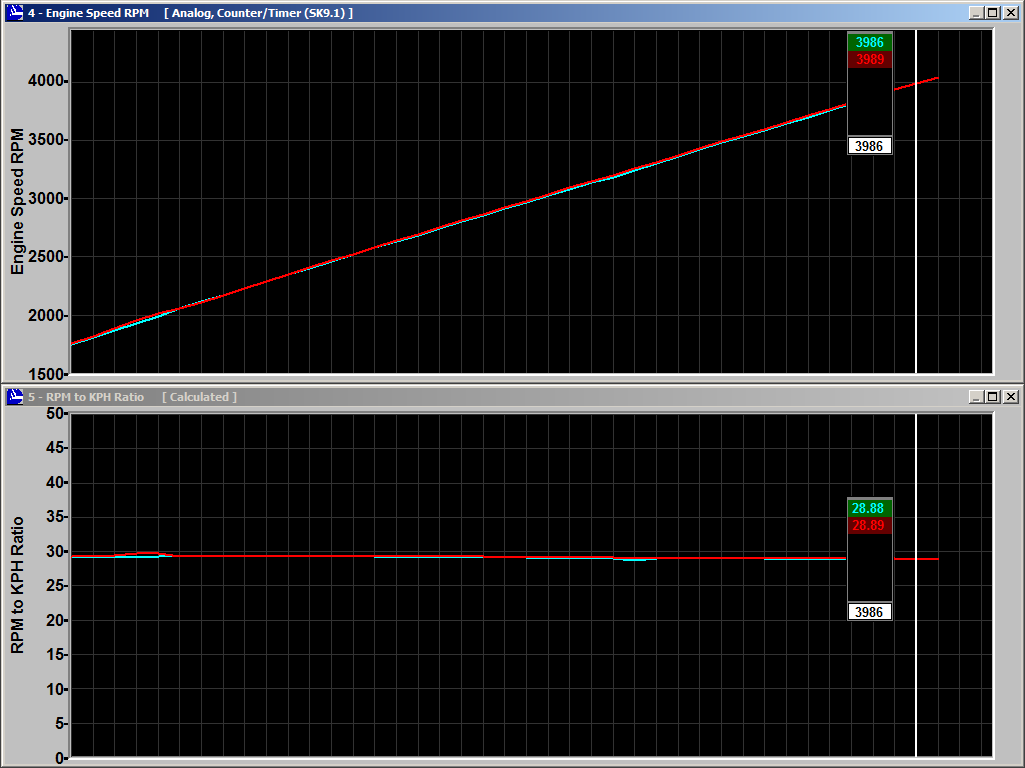 View RPM / Road Speed Ratio Graphs – Diagnose Vehicle Driveline Loss
(Detect Convertor Lockup/ Slip Trends, Clutch Pressure Plate Slip, Tyre Loss and much more)
OBD-II Data Logging Module
---
The AWD1200L Series optional OBD -II Data Logging module is an enormously powerful tool for extracting data from the vehicle's ECU and utilising this information for tuning or diagnostic purposes.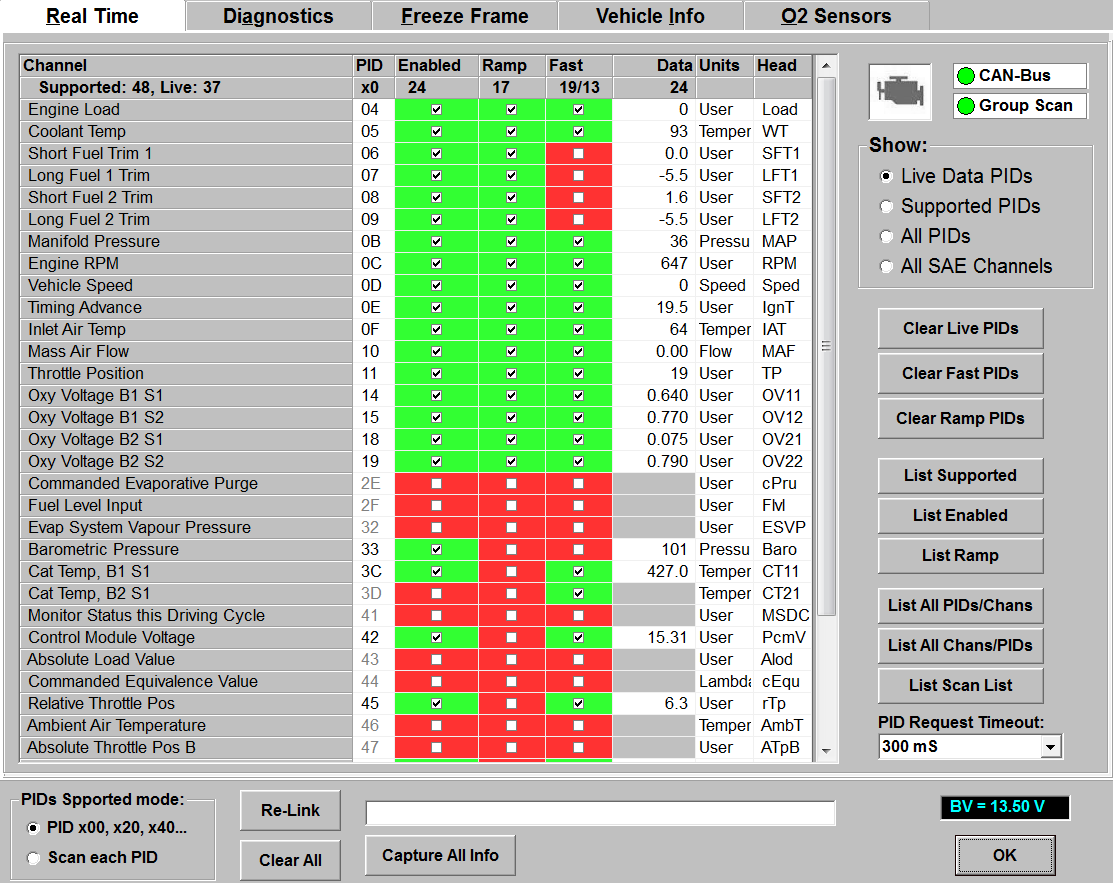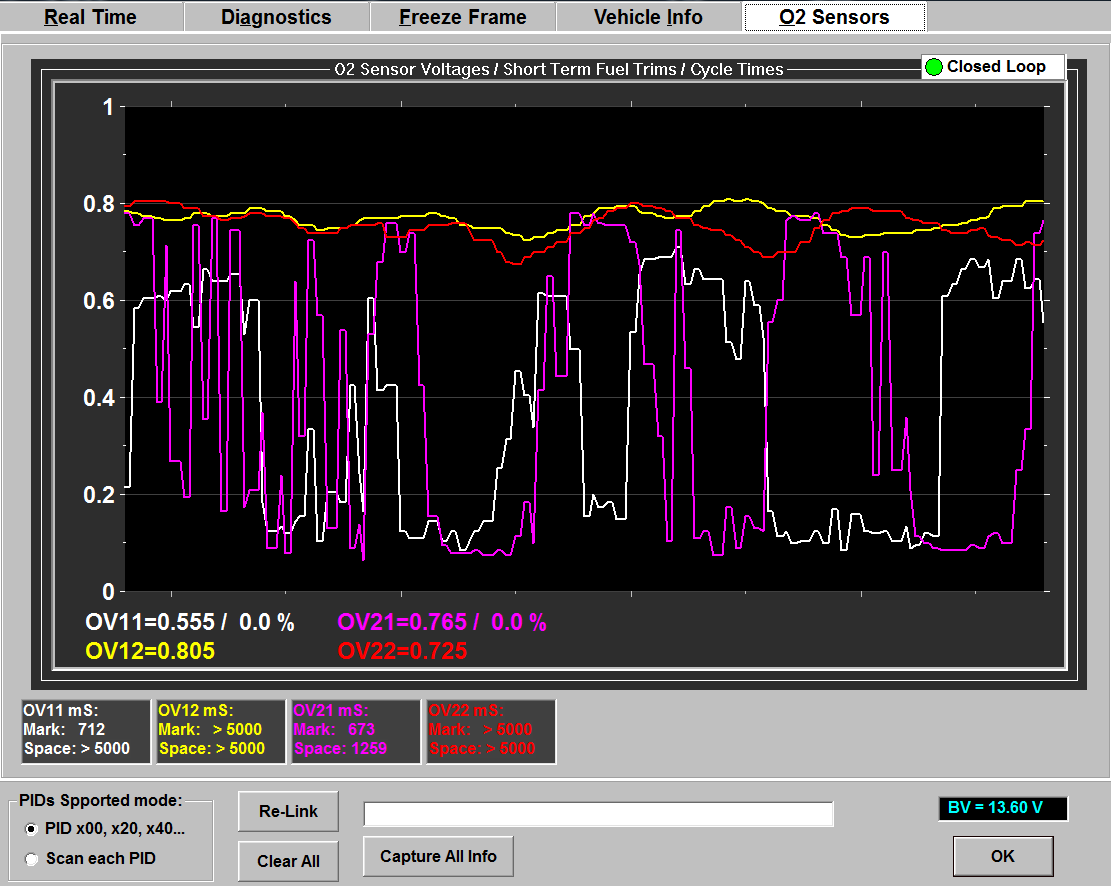 Oxygen Sensors Test – Switching Voltage Traces

Optional Twin Screens – Dual Screens / Monitors
---



Specifications
---
CHASSIS BED
Fully Welded Chassis Frame
Standard
Individual Chassis Bed Frame Length
2886mm / 113.6"
Individual Chassis Bed Frame Width
846mm / 30.3"
Finger Frame Assembly (Fully Extended - Above Ground Version)
2900mm x 2500mm / 114" x 98"
Finger Frame Assembly (Fully Extended – In Ground Version)
2900mm x 3000mm / 114" x 118"
Overall Dynamometer Length (Fully Extended)
4095mm / 161"
Overall Dynamometer Width
3000mm / 118"
Chassis Frame Height (Roller Height)
345mm / 13.58"
Chassis Frame Height (Retarder Cover Height)
455mm / 17.91"
Dynamometer Rollers
8 (4 x Knurled Drive Rollers / 4 x Idler Rollers)
Roller Diameter
218mm / 8.5"
Roller Track Minimum
500mm / 19.68"
Roller Track Maximum
2200mm / 86.6"
Wheelbase Minimum
2240mm / 88.1"
Wheelbase Minimum
3190mm / 125.5"
Eddy Current Retarders
2 X FRENELSA PAU's
Maximum Axle Weight Capacity
2200Kg / 4850 lbs (Per Axle)
Torque Capacity / AWD Rating
3400Nm / 2507ftlbs (Roller Torque)
Torque Capacity / 2WD Rating
1700Nm / 1250ftlbs
Torque Resolution
0.01 Nm (0.01 ft-lb)
Power Capacity / AWD Rating
1790kw / 2400hp
Power Capacity / 2WD Rating
895kw / 1200hp
Power Resolution
0.01 kW (0.01 hp)
Recommended Floorspace Width (Minimum)
4000mm / 157.4"
Recommended Floorspace Length (Minimum)
9.5 Metres / 31.1 Ft
3.4 Metre Aluminium Vehicle Ramps (Above Ground Operation)
Option
Traction Hoops (Increases Tyre to Roller Traction)
Option
WORKSTATION - CABINET
Deluxe Cabinet with Boom Arm
Standard
Dynamometer Control Module
AWD – 2WD – (RWD - FWD) Control System
Automatic Vehicle Cooling Fan Control
Option
24" Monitor
Standard
24" Twin Monitors (Extended Desktop Mode)
Option
Desktop PC, Win 10 OS (Solid State HDD)
Standard
Wireless Trackball Remote Keyboard Controller
Standard
VEHICLE COOLING FAN
Vehicle Cooling Fan (Various Models / Capacities)
Option
Automatic vehicle cooling fan control (Auto or Remote Manual Controlled)
Option
Variable Speed Control (VSD) Control Cooling or Cell Fans
Option
Vehicle Lift Frame (Recommended for above ground installations)
Option
DYNAMOMETER CONTROL - DAQ SYSTEM
Dynamometer PID Controller / Data Acquisition Module
54 Ch PIDDAQ Module
DATA ACQUISITION SENSOR INPUTS
Automatic Weather Station
Standard
Wide Band Air: Fuel Ratio/ Lambda Meter
Standard
MAP / Boost Module (7 BAR Pressure Sensors)
2
Pressure Delta Tests (Pressure Drop, Intercooler Loss, Exhaust Backpressure etc)
Standard
Additional MAP / Boost Module (7 BAR Pressure Sensors)
Option
Roller Speed Sensors
Digital
Roller Speed Resolution
0.01
Force Sensors
Precision Bi-directional S Beam Load Cell
Engine RPM Logging Module (Including Engine Inductive & Voltage Input Probes)
Standard
Fuel and/or Oil Pressure Module (150 Psi)
Option
Fuel Flow Module – Twin Channel Fuel Flow, Fuel Pressure, Fuel Temperature, & Ethanol %
Option
0 to 30 Volt Analogue inputs (Operator Configurable)
Option
Interfaced optical tacho (Supercharger belt/ pulley RPM slippage, Tailshaft RPM / Loss)
Option
2 Channel Thermocouple Module
Option
8 Channel Thermocouple Module (CAN Interface)
Option
Oil Temperature Dipstick Thermocouple Probe
Option
Engine Air Inlet Temperature Thermocouple Probe
Option
OBD – II Data Logging (SAE & CAN Protocols)
Option
Single or Twin Channel Injector / Component duty cycle module
Option
Interfaced & Wireless DMM (Multimeter)
Option
Interfaced Vibration meter
Option
Interfaced Infrared Temperature Sensor
Option
Interfaced 5 Gas Analyser
Option
SOFTWARE PROGRAM
Dynamometer Software Package (L Series)
MDD L Series AWD Software Package
Dynamometer Software Updates
Annual Update Subscription
Dynamometer Software Premium Upgrade
Option
MATHS Channels (User Definable)
2
ECU Data Logging Module
Option
ECU Data Logging Module - Single ECU Brand
Option
RACEPAK / MSD Power Grid Integration
Option
PRODUCT SUPPORT & WARRANTY
Tech Support - Phone; Email; Internet
12 Months Subscription Included
Manufacturer Warranty Period (Components Only)
12 Months
Warranty Exclusions
Consumables
MISCELLANEOUS
AFR Meter Extended Exhaust Probe
1
AFR Meter Exhaust Probe Restraint Strap
1
Vehicle Earth Strap
1
SIGNAGE & MERCHANISE
MDD Internal Vinyl Workshop Banner
Standard
MDD Internal Workshop Sign
Option
MDD External Workshop Sign
Option
POWER REQUIREMENTS
Voltage
220V to 240V
Phase
1
AMPS
20 AMPS
Frequency
50/60 Hz
International Voltages - (USA, Canada, Middle East, Asia, Europe)
Available