AWD1200L Series Chassis Dynamometer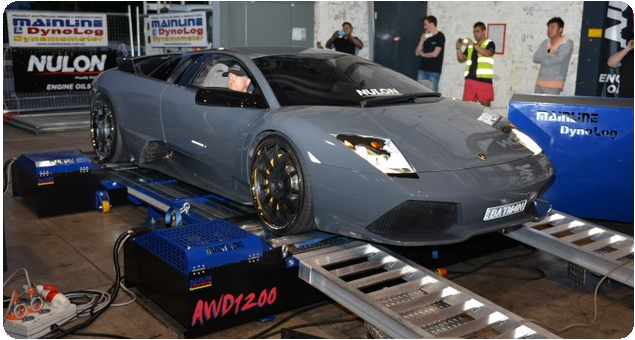 The AWD1200L Series Chassis Dynamometer is our "affordable and expandable" entry level, lower cost AWD chassis dynamometer solution. The AWD1200L Series represents exceptional value for money, and has a higher return on initial investment when compared to other dynamometers in a similar price range.

The AWD1200L Series standard package includes the following standard inclusions:
High Quality Dynamometer Chassis Beds

Frenelsa Eddy Current Retarders

Electronically Controlled Vehicle Wheelbase Adjustment

20 Vehicle Tie Down Points + 4 Eye Bolts ( Optional Euro / Jap Vehicle Anchor Points)

Vehicle Traction Control Tie Down Module

Vehicle Restraint Strap Kit, and Rubber Wheel Chocks

Rolling Workstation Control Cabinet Assembly with Boom Arm & Monitor Mount

High Speed, Wide Band AFR / Lambda Meter, O2 sensor, exhaust probe & restraint strap

2 x 7 BAR MAP/Boost sensors (Including Pressure Drop / Delta Pressure Calculation Channel)

Automatic Weather Station (Automatic Atmospheric Power Correction)

Computer System with Solid State HDD, DVD Burner, and multiple USB inputs

22" Colour Monitor

Quality Cannon Colour Printer

USB Wireless Dyno Controller / Trackball Keyboard

L Series Dynamometer Software for Windows 7
The key feature of this system is our unsurpassed 54 channel dynamometer control system, which is the exact same controller unit as our normal premium range systems. The Mainline DynoLog Dynamometer controller will outperform any other dyno system on the market, as far as rock solid steady state mode (maintain a fixed Road Speed or Engine RPM point) , and completely linear ramp testing capabilities, which ensures repeatable engine and driveline thermodynamics, and produces 100% repeatable results, which is by far the main criteria when it comes to the latest in dyno technology, although most new buyers, unfortunately, only consider the initial purchase price.

Our control system will also respond much quicker than other systems during situations of sudden torque change ( Aggressive Boost / Nitrous Oxide Injection) not allowing an out of control situation to occur, or performance graph inconsistencies, loop back graph traces, or graph power spikes, regularly experienced on lesser dynamometer systems. ( Especially at higher power levels 800+ WHp).

In regards to constant AWD vehicle control, the Mainline DynoLog Dynamometer AWD Control system can maintain vehicle wheel speeds very precisely and thus can actually test more vehicles that simply cannot be run on many of our competitor's dynamometers. One stand out feature, is the ability to measure, log and display "live" torque split between front and rear axles, and also has the optional ability to induce wheel speed offsets to test the operation of centre differential assemblies. The design of this model also permits the separation of either of the chassis beds to be used as a 2WD Chassis Dynamometer remotely from workshop, at public or similar promotional events, adding to the versatility of this particular model.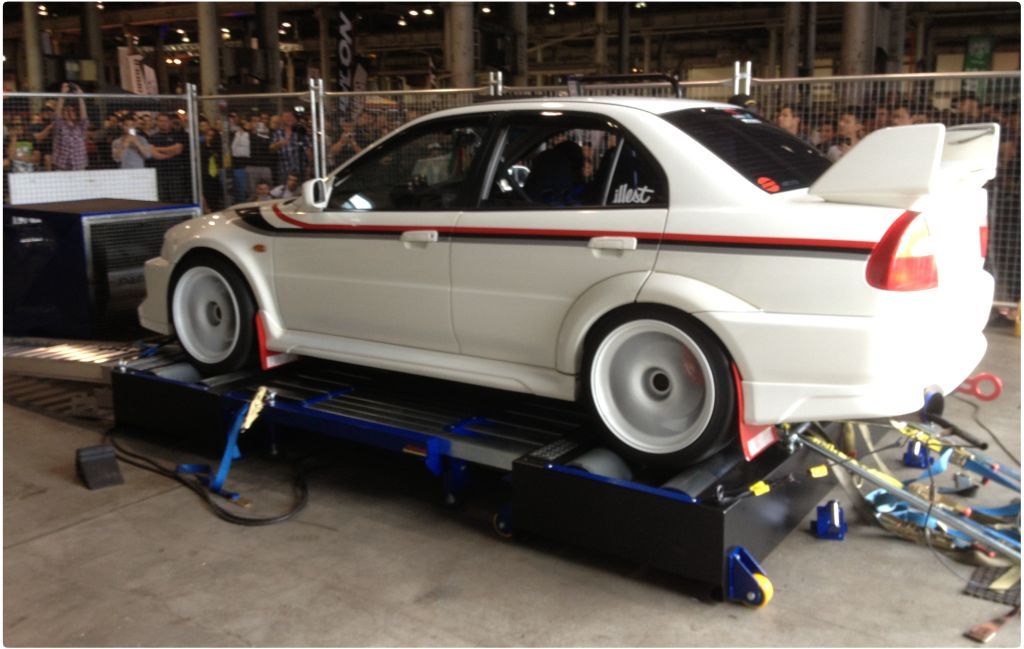 The AWD1200L Series can be expanded / upgraded with many available optional accessories, including more than 300+ external third party devices that can interface directly with our dynamometer systems. Many similar priced systems on the market have design limited / fixed hardware channels and often do not have the ability to add additional inputs, or increase capabilities over and above the original base package product. Our new AWD1200L Series model, offers a strong upgrade path so you can add more functions and capabilities as your business grows, without having to purchase a replacement dynamometer in the future.

The L Series software is much more advanced than any other dynamometer system in the entry level market, and actually logs/ records ALL available channels and not just a select few. The AWD1200L Series graphing software is "live as you drive", (3 graph traces simultaneously) and has dedicated, advanced, data analysis functions.
The software also allows the operator to rename any data channel, either temporarily or permanently. This is quite a handy feature as you could rename MAP 1 and MAP 2 (Default Channel Names) to "Before Intercooler" or "After Intercooler" that can make it easier to express a diagnostic problem to your customers etc, as it can be in layman terms if required. Our software development program is extremely active, and is continually progressing with new vehicle technology and testing methods.

The AWD1200L Series chassis dynamometer is also equipped with many safety features including an automatic ramp down feature at the end of each test, which will safely return the vehicle back to the test start speed if an incident such as a stuck throttle (or faulty fly by wire throttle) situation occurred.
Operator definable (high or low) alarms can be set on ALL data channels, which instantly warn the operator if any vehicle or dynamometer data is out of a predefined range.
The AWD1200L Series model is also high performance capable, with a power rating of up to 2400 Hp wheel horsepower (AWD - 2400Hp / 2WD - 1200Hp).
When compared to our competitors systems the AWD1200L Series is a much more advanced tuning and diagnostic tool, has a higher return on investment, and represents exceptional value for money.